Dental implants can be life-changing, but many dentists make patients wait months between implant surgery and receiving a restoration.
With Dr. James Slaman, DDS, PC, in Albuquerque, NM, patients can receive an implant and a restoration in the same appointment.
Does this alternative to traditional implant surgery sound too good to be true? Let's take a closer look at same-day dental implants...
The Basics of Same-Day Dental Implants
How Are They Different?
Most dental implant surgeries require patients to wait several months after the initial surgery so that their bodies can heal and the jaw can fuse with the new implant. Same-day implant procedures are slightly different. With our innovative approach, patients can receive their dental implants and their implant-supported crown, bridge, or denture during the same appointment at our office in Albuquerque, NM.
The Same-Day Implant Process
In the same-day procedure, the dentist does not immediately suture the gums to cover the implant after placing it in the jawbone. Instead, he attaches a temporary crown, bridge, or denture to the dental implant. During the months that follow, this restoration remains in place and allows the patient to function normally. Later, after your bone has fused with the implant, the dentist replaces the temporary prosthetic with a permanent one.
Real 5-Star Reviews
From Happy Patients
Without a doubt the best dental practice in the Albuquerque area. Dr. Slaman is highly competent and personable. His staff is, without exception, kind, considerate and just plain nice! The whole experience is geared to putting the patient at ease knowing care is first rate. I felt like I was treated to the VIP level at all times. It is rare to find an entire organization where you can't find a single suggestion for improvement, but the Dr. Slaman team is as near to perfect as you can get!

View On Google
Our family of 8 has been with Dr. Slaman's office for over 7 years now and they have consistently provided exceptional dental service time and time again. Dr. Slaman is kind, personable, and professional, as is his staff. A++ in every way! It's comforting knowing that we are in capable hands.

View On Google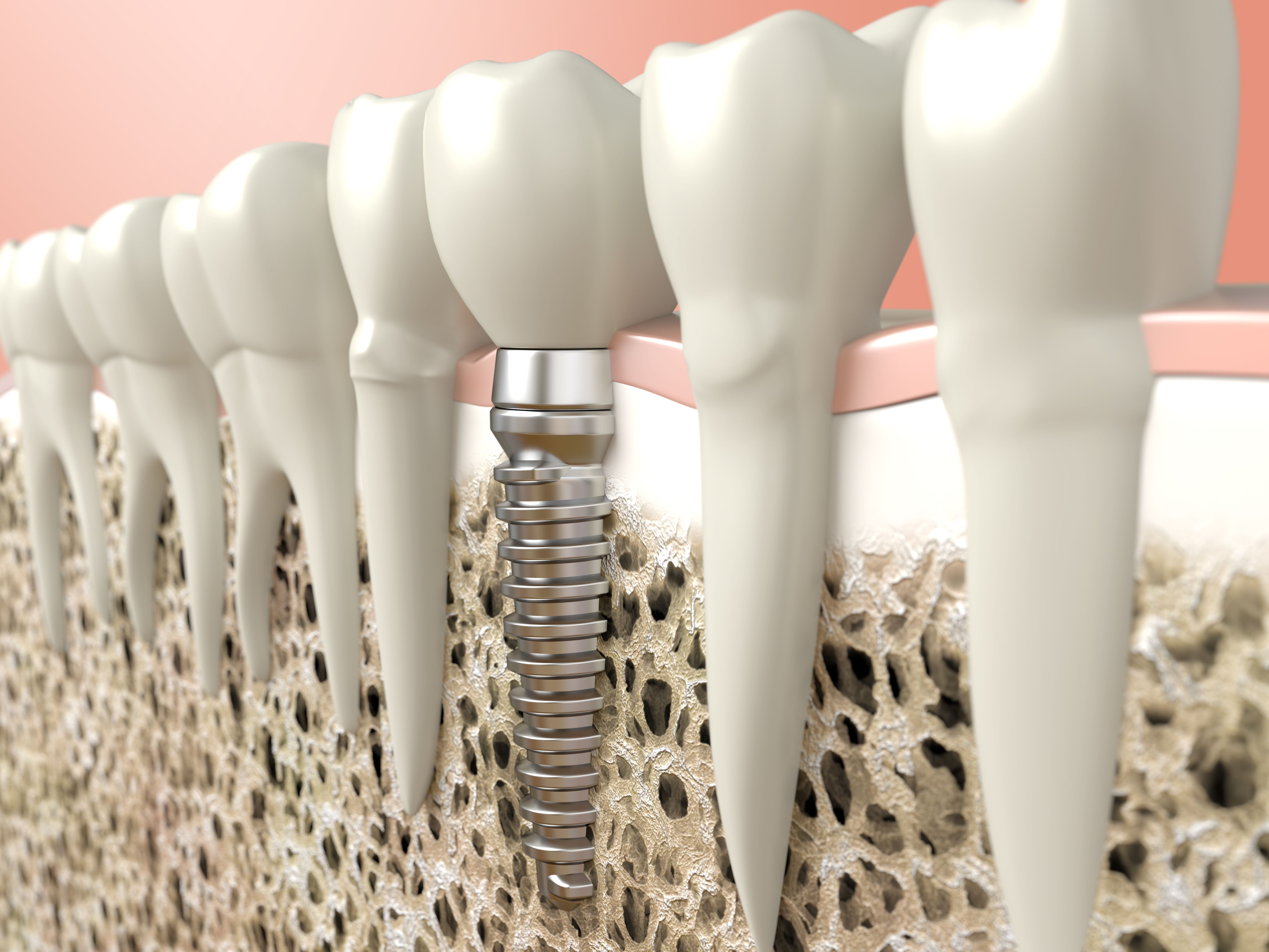 "Same-day dental implants not only restore the function and aesthetics of your smile, but allow you to take advantages of these benefits immediately, as well."

Dr. James Slaman
Offering patients more than 20 years of experience, Dr. Slaman regularly has consultations for those interested in replacing missing teeth with same-day dental implants. Our office can help with all facets of the dental treatment, from understanding the procedure in-depth to offering finance options such as CareCreditⓇ and in-office payment plans. Contact us online or call (505) 881-7586 to arrange an appointment.
Same-Day Implants Candidacy Factors
There are several factors that can affect a patient's qualification for this procedure:
General Health
Dental implant treatment requires patients to be healthy enough to undergo surgery. Individuals who are unwell because of an underlying condition that affects healing, such as uncontrolled diabetes, are not strong candidates for this procedure.
Oral Hygiene
Because implants require the same level of care as your natural teeth, patients who have exhibited good oral hygiene are better candidates than those who have not. Although one's past behavior does not always reflect future actions, dentists often use it as a benchmark for determining which treatments are most appropriate for the problem of missing teeth.
Periodontal Disease
Because gum disease can undermine your overall oral health, your gums should be completely healthy before you can qualify for any kind of dental implants.
Tobacco Use
Smoking increases the risk of dental implant failure and other complications related to dental surgery. A dentist may require a patient to stop smoking or to significantly cut back on tobacco and nicotine use for several weeks before providing any kind of implant or implant-supported denture.
Bone Density
The surgical site must be strong enough to stabilize the dental implant and prosthesis. Patients without enough healthy bone tissue in the jaw may need to receive a bone graft prior to dental implant surgery.