Convenient Online Scheduling
At Slaman Dental, we offer flexible scheduling for the convenience of our patients. We provide a variety of scheduling options so you can find an appointment that fits your busy lifestyle.
A Superior General, Restorative,
and Cosmetic Dentistry Office
James Slaman, DDS, is an Albuquerque native specializing in the highest quality of dental care. His modern practice provides the local community with treatment that is state-of-the-art, comfortable, and life-changing. Dr. Slaman is a cosmetic dentistry expert who also offers a full selection of general and restorative treatments, from dental implants to teeth whitening.
Dr. Slaman can help brighten and restore your smile, which in turn, can boost your self-confidence in your personal and professional life.
To schedule an appointment at our Albuquerque, NM, dentistry office contact us online or call:
"I was immediately welcomed with open arms."
Learn Why Patients Love Us
I have been going to Dr. Slaman for around 12 years now. Him and his staff are very professional, I got to where I enjoy going, is a very nice atmosphere. I have never left his office without everything being just perfect and feeling good about my teeth. Dr. Slaman asked me, " if I ever looked for another dentist," I said, "Why would I want to." Dentists like Dr. Slaman are very few..
View on Google
I was immediately welcomed with open arms when I got to the office. And from that point on everyone was friendly and hospitable besides being knowledgeable for their part of the process. I am looking forward to continuing my needed Dental relationship with each one of them. From getting x-rayed to the hygienist doing her thing to meeting with Dr. Slaman, it all was an extremely positive experience. Thanks to all.
View on Google
Stunning Before and After Photos
Dr. Slaman believes in building long-lasting relationships with everyone who visits our Albuquerque dentistry practice. Regular checkups and personalized service allow patients to enjoy the countless benefits that come with a lifetime of healthy, attractive smiles. If you are embarrassed with the appearance of your teeth, our dentist can craft a stunning smile with cosmetic treatments customized to meet your individual goals.
Here are a couple of examples of the kind of smile transformations Dr. Slaman can perform at our Albuquerque dentistry practice:
Meet Our Doctor
James Slaman, DDS
Dr. James Slaman
Dr. Slaman was born and raised in Albuquerque, and still proudly calls it home. He received his dental surgery doctorate from the University of Missouri and has been recognized by his peers as the best dentist in Albuquerque. Dr. Slaman is a proud, three-time recipient of Albuquerque The Magazine's "Top Cosmetic Dentist" award. He regularly donates his time and cosmetic dentistry talents to underprivileged communities throughout New Mexico.
Dr. Slaman is a member of multiple prestigious dental associations, including the American Academy of Implant Dentistry, the American Academy of Cosmetic Dentistry, the American Academy of Sleep Medicine, and the Academy of General Dentistry. He is also a member of the American Dental Association.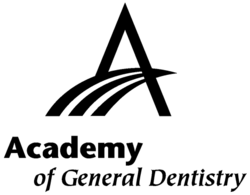 Dr. Slaman Emphasizes Comfort and Patient Education
When you choose
Dr. Slaman and his team of compassionate professionals
for your dental care, you can expect to receive world-class service that exceeds your expectations. To ensure our patients experience the top-quality service they deserve when visiting our Albuquerque dentistry practice, Dr. Slaman provides:
Luxurious Amenities
Our warm, inviting Albuquerque, NM, dental office is designed to put you at ease. The welcoming reception area features a comfortable couch and chairs, hot tea and coffee, and refreshing filtered water. Our treatment rooms feature warm, comfy blankets, as well as noise-canceling headphones to help you relax.
Effective Anesthesia & Sedation
Some people are afraid of dentists because of the large anesthetic needle. That's why
Dr. Slaman
uses The Wand® anesthetic system at our dentistry practice. The Wand delivers a computer-regulated flow of anesthesia only to your damaged tooth and
not
to an entire area of your mouth. Our patients love it and say it's nearly pain-free. Dr. Slaman also offers oral conscious sedation if you're nervous about a procedure.
Open Dialogue
Patient education is extremely important to Dr. Slaman and his dental team. They want you to be as informed as possible so you're fully aware of your current dental health and available treatment options. This will help you make better decisions about maintaining your oral health for years to come.
Ready for a Healthier and More Attractive Smile?
Schedule a Visit to the Dentist Today!
At the practice of James Slaman DDS, PC, in Albuquerque, New Mexico, every member of our team is dedicated to improving the health and appearance of your smile. Dr. Slaman uses the latest innovative treatments and proven technology in the field of modern dentistry to ensure patients receive comfortable treatments on a reduced timeline. This allows you to quickly receive the care you need so you can spend less time in the dentist's chair.
Our highly trained dentist offers comprehensive
general
,
restorative
, and
cosmetic treatments
that can be custom-tailored to meet your needs.
Dr. Slaman
can provide the first-class dental care you deserve from the convenience of our office so that you don't have to worry about referrals to outside specialists.
To schedule an appointment with our Albuquerque, NM, dentist, you can fill out the convenient form below:
"Dr. Slaman and His Staff Are So Professional and Caring."
Dr. Slaman and his staff are so professional and caring. Dr. Slaman made time to fix a chip in a front tooth during a routine exam. He could have asked me to schedule another time to get this done, but instead he took care of this for me during the exam. I appreciated his respect for my time and left feeling, and looking so much better. Also want to thank his front staff for excellent communications regarding scheduling and billing. They are fabulous!
View On Google
I had my teeth cleaned by Jody today. LOVE HER!! She is personable, funny, extremely professional, always cheerful and represents Dr. Slaman's office very well. The front desk ladies are very pleasant and helpful. Dr. Slaman should be very proud of his employees. He obviously cares about his patients to hire only the best.
View On Google
A Happy Patient Explains Why
She Recommends Dr. Slaman:
Choose the Best Cosmetic Dentist
in Albuquerque, New Mexico
We know you have many choices when it comes to local oral health professionals. That's why Dr. Slaman and his team strive to provide you with dental health services that truly stand out from the cosmetic dentistry crowd. Treating patients like family is one of the hallmarks of our practice. Thanks to his caring, personalized treatments, some of Dr. Slaman's patients have been coming to him for over 20 years. We hope you'll consider becoming a member of Dr. Slaman's extended family. CareCredit® financing and in-office payment plans are available to help you receive the dental care you need.
Come experience the true meaning of exceptional dental care. To schedule an appointment, contact our Albuquerque, NM, practice online or call:
"Their Kindness Is Beyond Measure."
Dr. Slaman has been our family's dentist for many years. He and his staff provide quality dental care in an atmosphere of warmth and friendliness. Their professionalism is unmatched, and we are grateful for their excellent care.
View On Google
A visit to a dentist can be one of the most feared experiences of one's life. Dr. Slaman and his ENTIRE staff take care of that fear in a way that hardly seems possible. But it's true. Just go. Their kindness is beyond measure.
View On Google
Dr. Slaman Expertly Performs a Range of Services
Cosmetic
Restorative
Dental Implant Restoration
General
Advanced Technologies Used by Dr. Slaman
Dr. Slaman is a perfection-seeking dentist who isn't satisfied with providing "average" care. Thanks to continuing dental health education, he is always setting the bar higher for himself and his team. Dr. Slaman makes excellent use of the latest dental technologies available including dental lasers, air abrasion instruments, and the CEREC same-day dental crown system. He is truly one of the most advanced dentists in the Albuquerque, NM, area.
Digital X-Rays
Our dentistry practice uses digital x-rays due to the advantages offered over conventional imaging techniques. Digital x-ray processing takes less time and allows images to be enhanced instantly. This exposes patients to less radiation. The detailed clarity allows Dr. Slaman to quickly review your x-rays and make a diagnosis. This means you spend less time in the dentist's chair and more time getting on with your life.
Orthophos SL
The Orthophos SL imaging device produces 3-D images of your teeth, soft tissues, nerve pathways, and bone in a single scan. This incredible machine allows Dr. Slaman to evaluate any number of potential dental diseases or other issues such as jawbone recession. The images produced by this device can also greatly help him determine if you're a good candidate for dental implants.
DIAGNOdent
A highly trained dentist like Dr. Slaman knows the key to effective dental treatments is early detection. DIAGNOdent uses laser fluorescence to detect a small cavity inside a tooth before it becomes a large cavity. This advanced dental technology is much more precise than visual inspections or x-rays. DIAGNOdent can save you time and money, as early-stage cavities are much easier and more affordable to treat than larger ones.
Sirona Primescan
The cutting-edge Sirona Primescan intra-oral scanning system provides dentists the ability to offer patients a number of treatment options including same-day restorations and sleep apnea therapy. Traditional dental restorations are often uncomfortable, involve messy impressions, and can take weeks and multiple office visits to complete. Sirona Primescan makes it possible to finish your dental appointment with permanent lifelike restorations created and placed while you relax in comfort.
Our family of 8 has been with Dr. Slaman's office for over 7 years now and they have consistently provided exceptional dental service time and time again. Dr. Slaman is kind, personable, and professional, as is his staff. A++ in every way! It's comforting knowing that we are in capable hands.
View On Google
Excellent care as always. Dr. Slaman is a sensitive, skillful dentist who uses the most up-to date procedures and equipment. Everyone in the office is friendly and they all do their best to make me feel comfortable.
View On Google
Care for a Tour of Our Office? Come On In!
Just click the "Start Tour" button to begin.